Air Conditioning Sunshine Coast
Comfort Solutions is a privately owned & operated business on the Sunshine Coast.  Our team are fully qualified, highly experienced and use only quality products.
Looking for air conditioning Sunshine Coast homes and businesses can rely on?
Look no further! Our time-served, professional technicians are on hand to install, maintain and repair air conditioners of any make or model.
Comfort Solutions also offers a complete suite of electrical services, providing anything from a complete house rewire through to fresh installations, repairs or upgrades.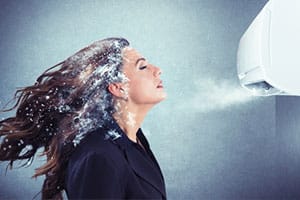 Comfort Solutions provide air conditioning installations anywhere on the Sunshine Coast.  We offer a professional, cost-effective solution for all your air-conditioning requirements.
Not all air conditioners are the same.
Selecting the right air conditioner for your property is dependent on a wide range of variables, including the type of occupants and usage, size, layout, the current installation (if any), location, budget and your preferred level of maintenance.
Our knowledgeable team offers a FREE quote, identifying the air conditioner that's going to work best for your home or office.
Our technicians are also fully qualified, experienced and insured.
This means that when you use us for your installation, you'll be dealing with seasoned professionals who get the job done properly the first time around.
Even if you've got a challenging refit, or require a partial installation, our team will deliver the results you are after.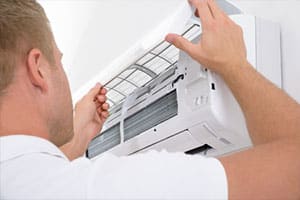 Split system or ducted air conditioning systems.  Comfort Solutions deliver prompt professional service, using only the highest quality components.
When was the last time your A/C had a thorough inspection and service? Regular servicing offers the following benefits:
– Ensures optimal performance
– Enables the A/C to run efficiently, keeping energy usage to a minimum
– Reduces the risk of a total (costly) breakdown
– Can prolong the life of your A/C
– Allows technicians to resolve any small issues early on, before they become significant problems.
In addition to our suite of A/C services, Comfort Solutions also provides a full electrical installation, repair and maintenance service.
We offer electrical repairs, service and installations throughout the Sunshine Coast. Domestic or commercial electrical solutions including new power points, rewiring, switchboards and more.
Use our qualified, licensed electricians for:
– Rewires and fresh wiring
– Electrical upgrades
– Installation of fresh wall sockets or lighting
– Installation of electrical appliances
– Fault finding, diagnostics and repair
– Electrical testing
Air Conditioning Inspections
Use us for your next inspection and servicing visit, and expect:
– Inspection and checks of all moving parts
– Topping up refrigerant levels if necessary
– Checks on operating temperature and pressure
– Checks on the supply and return lines
– Inspection of all connections
We will clean and maintain any parts that need attention.
In addition, if you have any specific concerns about your A/C's performance, we can address them during our visit.
Comfort Solutions recommends that your A/C unit is serviced annually to enjoy optimal performance.
Comfort Solutions provides air conditioning and electrical services to residential and commercial customers across the Sunshine Coast.
Air Conditioner Repair
Comfort Solutions has the ability to breathe life into old air conditioning systems!
We know that many of our customers have a tight budget and want to prolong the life of their air conditioner as long as possible.
Our combination of carefully sourced, high-grade parts and professional expertise ensures timely, premium air conditioning repairs.
Our team are able to work successfully on any make or model of air conditioner, including both residential and commercial A/C repairs.